EARLY BIRD – ATTACHADER 17.3″  – BIG Limited Edition
Get your BIG backpack now
and a free CTRX Headset pouch
in value of EUR 29.00!
149,00

CHF

inc. Tax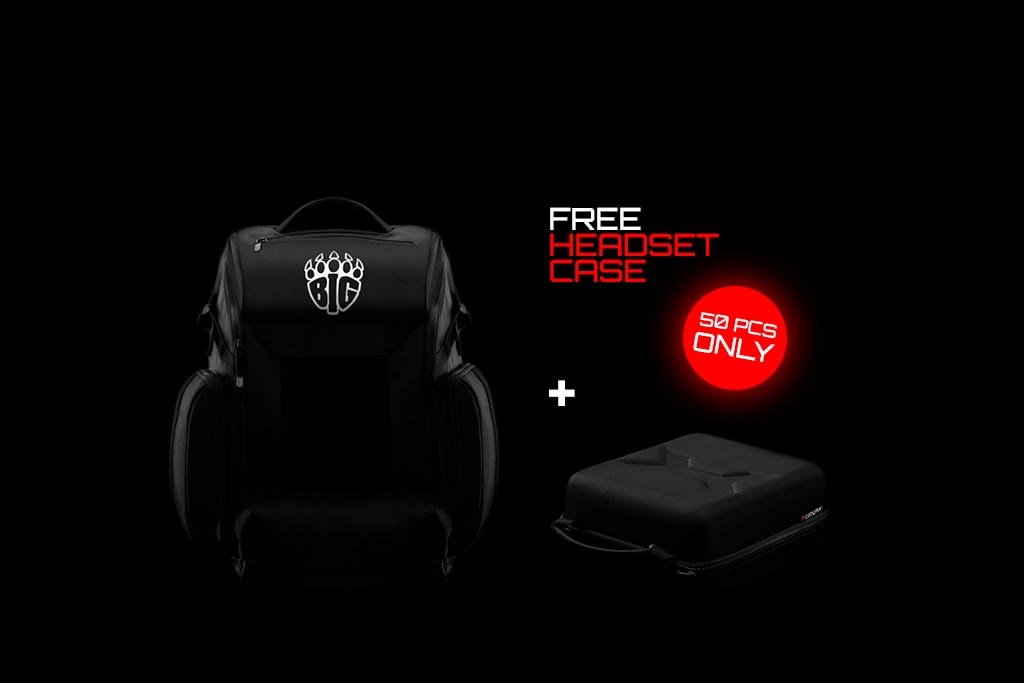 BY PROS – FOR PROS
Cologne, Katowice, Boston. BIG is home on every massive stage. Pros don't compromise on anything to always be 100% focussed. In cooperation with the No.1 in Germany we have created THE backpack.
CATURIX ATTACHADER – BIG Limited Edition. You're ready for the change?
BIG PRINT
1 BIG-patch signed by a player of the team
6 EXTERNAL POCKETS
1 compartment for each equipment
QUICK ACCESS
1 Zipper for top and lateral opening of main compartment
Made for Pros. And all of us.
Full focus on what really counts. The spirit that my old Helvetians had, known for their bravery and their will to succeed. Today in the global competitions of e-sports.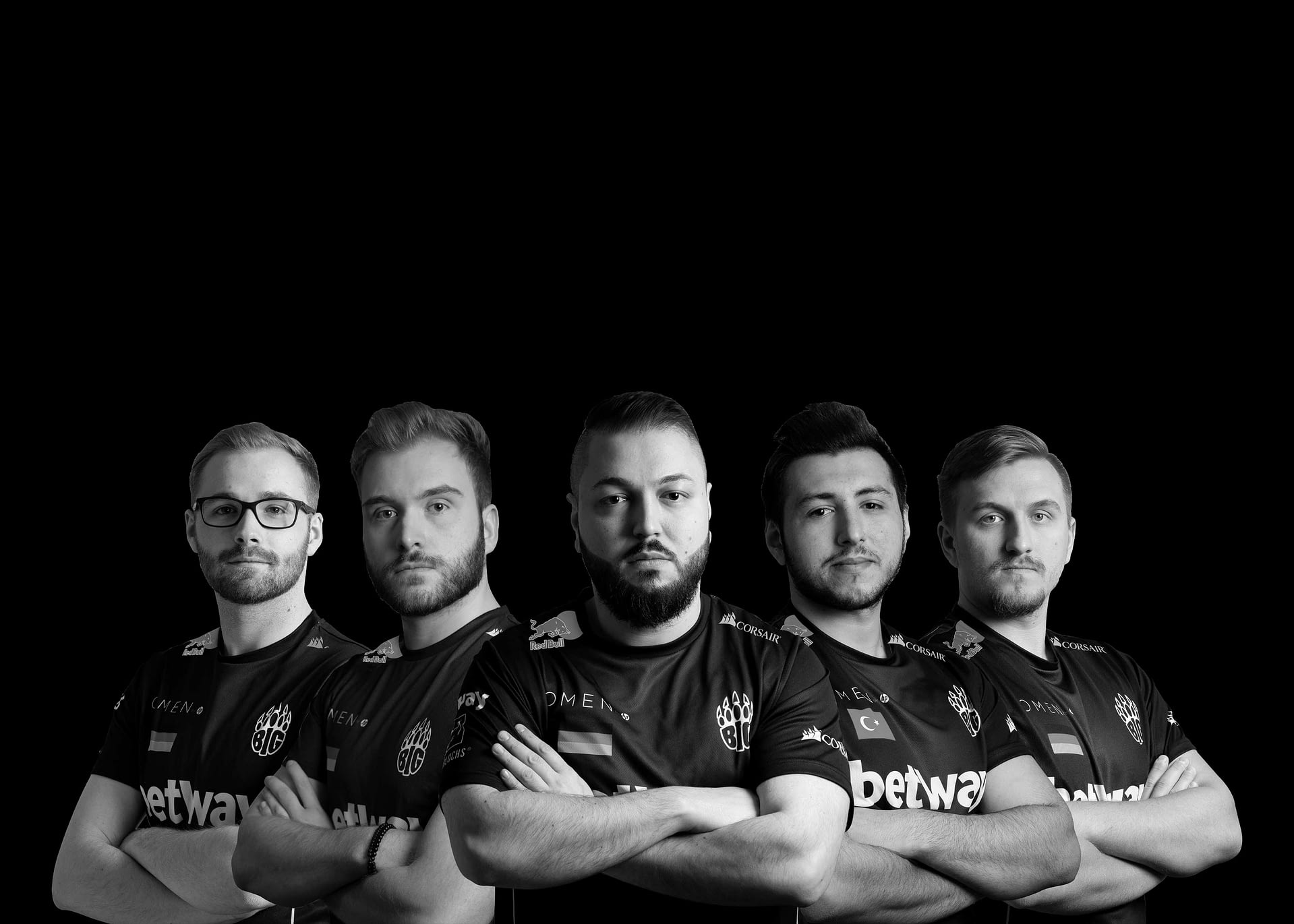 ALL ACCESS
Get your gear and play! Despreatly looking for anything in your backpack can be very annoying. To avoid any of those situations, the ATTACHADER can be opened entirely. No more frustration, just play.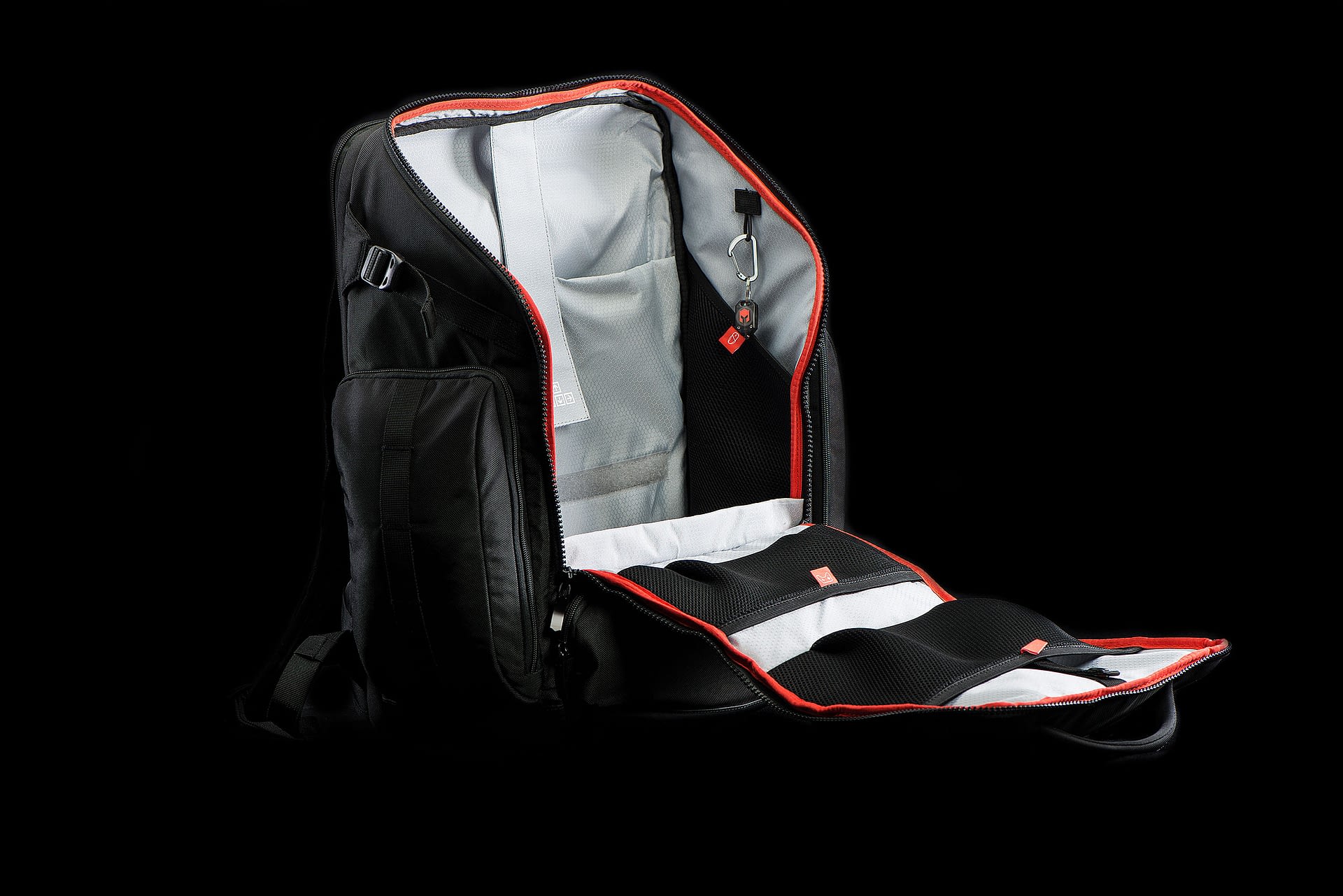 OVER HEDGE AND DITCH
Created to withstand every scenario, even the worst case. Nothing should happen to any of your gear. The laptop compartment has a specific X3D-foam bottom, to minimize any impact coming in. Safe at all times.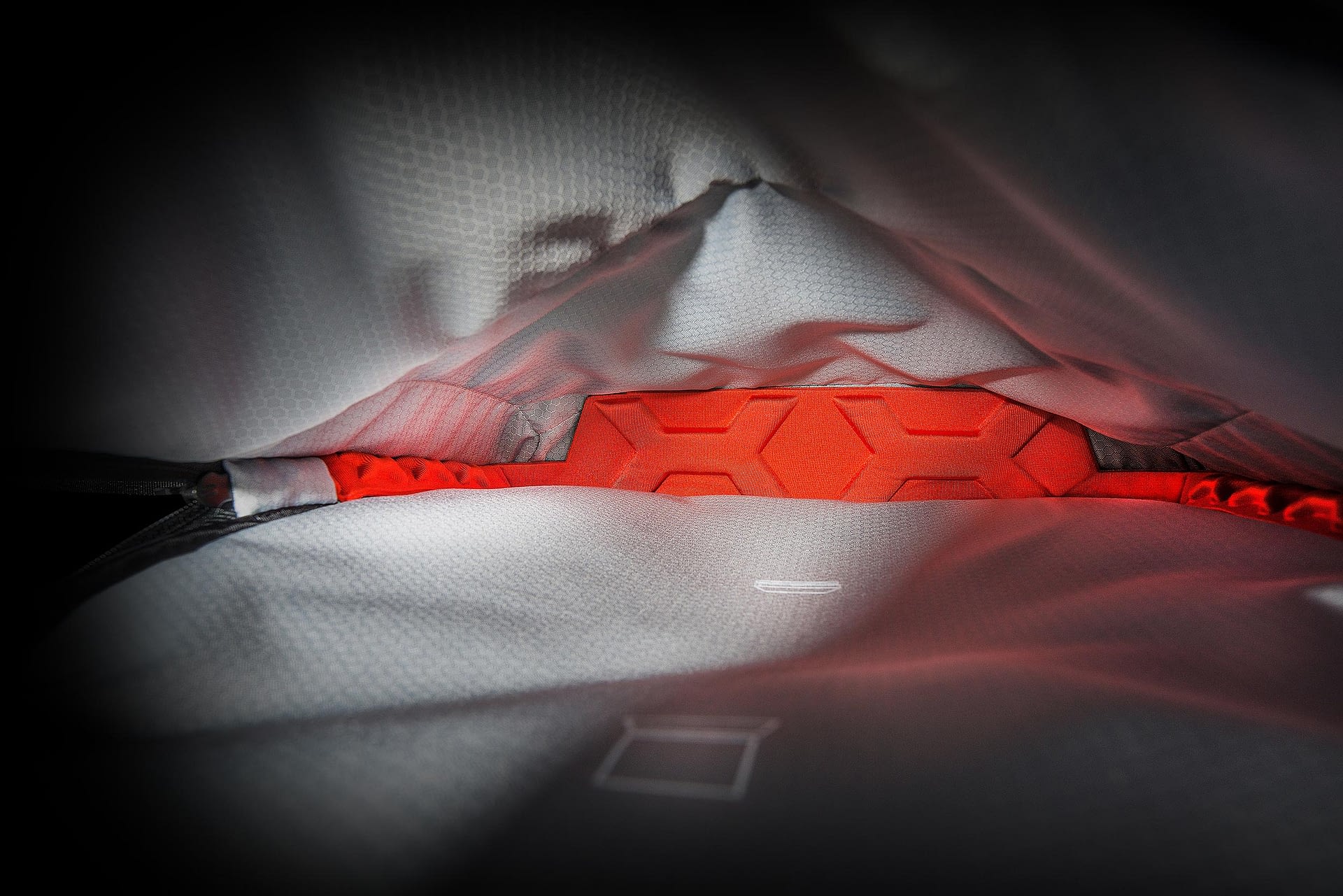 UNLIMITED SPACE
Nobody is going to hold you down. Thought through with every single detail. With the convinient compartment-system, you can easily access your gear exactly when you need it. Even when you think you're running out of space, the expandable bottom compartment opens up new opportunities. All in the right spot, when it matters.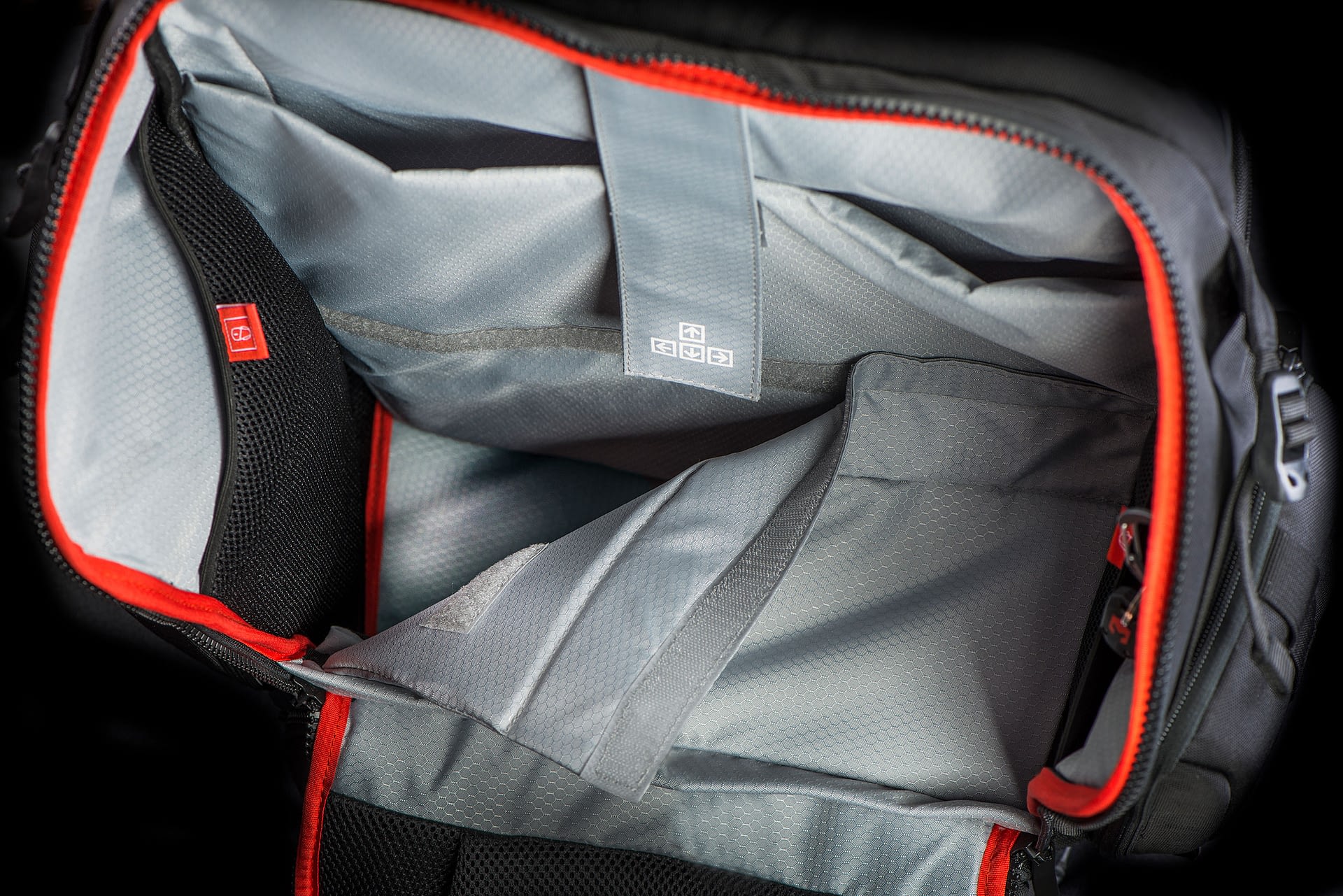 ILLUMINATE YOUR ENVIRONMENT
Let there be light. Even in the darkness, accessing your gear is no problem. The included micro LED torch illuminates the inside of the ATTACHADER and will help you find all your essentials.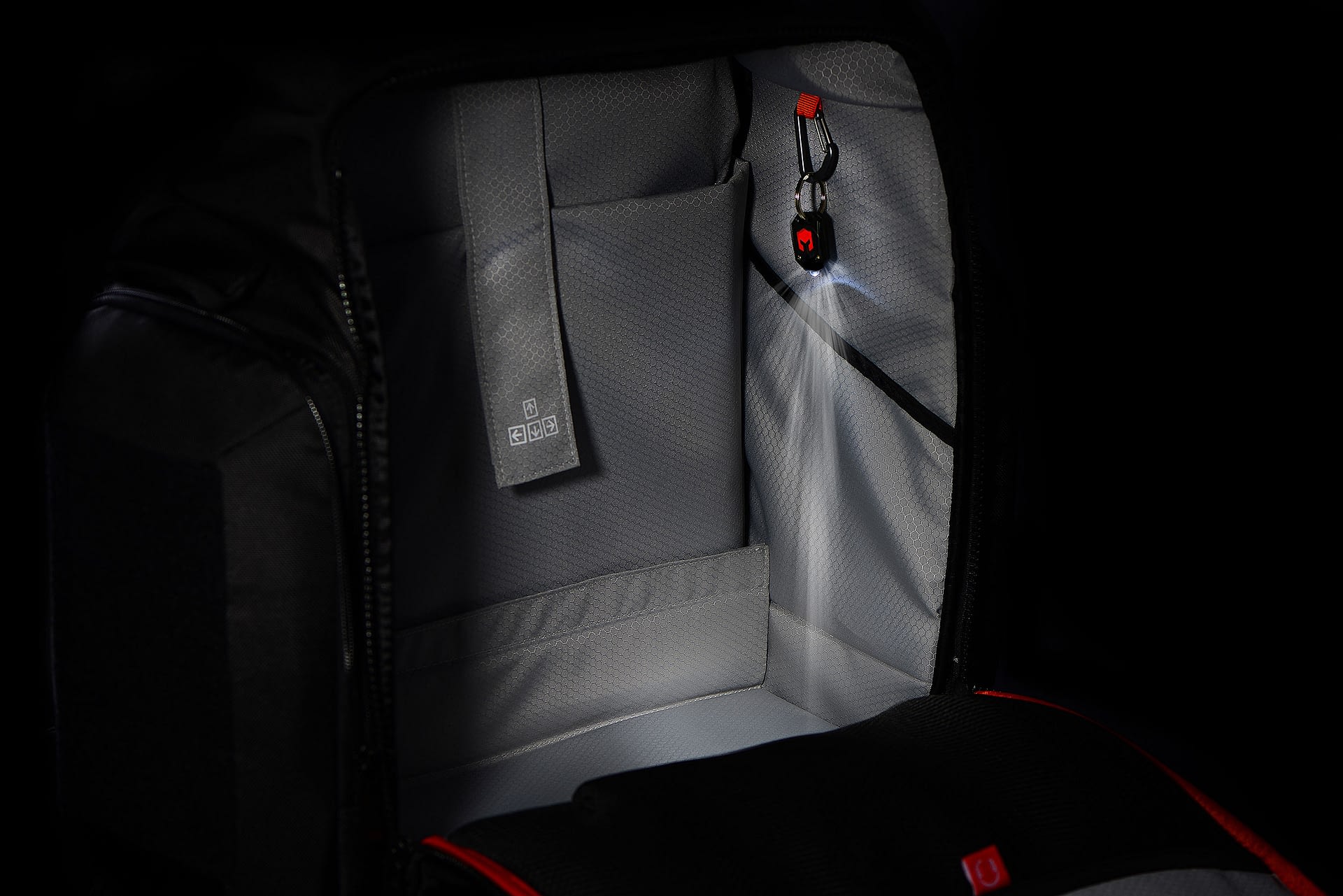 STABILITY AND COMFORT
Made for your body. The adjustable straps allow you to modify the backpack to your back. High quality foam used for pressure zones guarantees comfort for longer trips.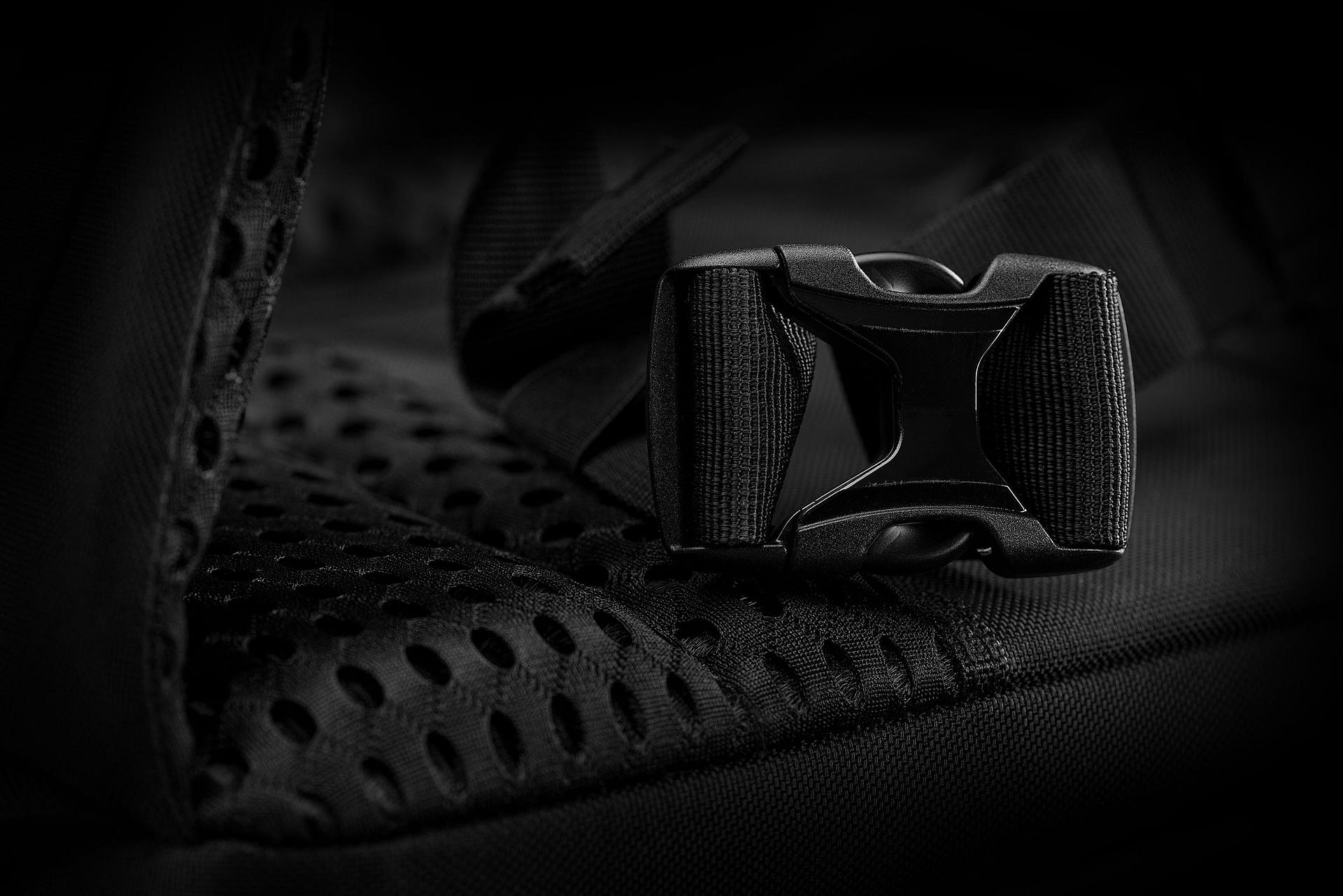 FACES ANY SITUATION
Nothing can't harm your gear. The rain cover is part of the backpack and allows you to protect your gear at any weather. With the reflective logo you'll be seen in the night , even on the waterproof cover.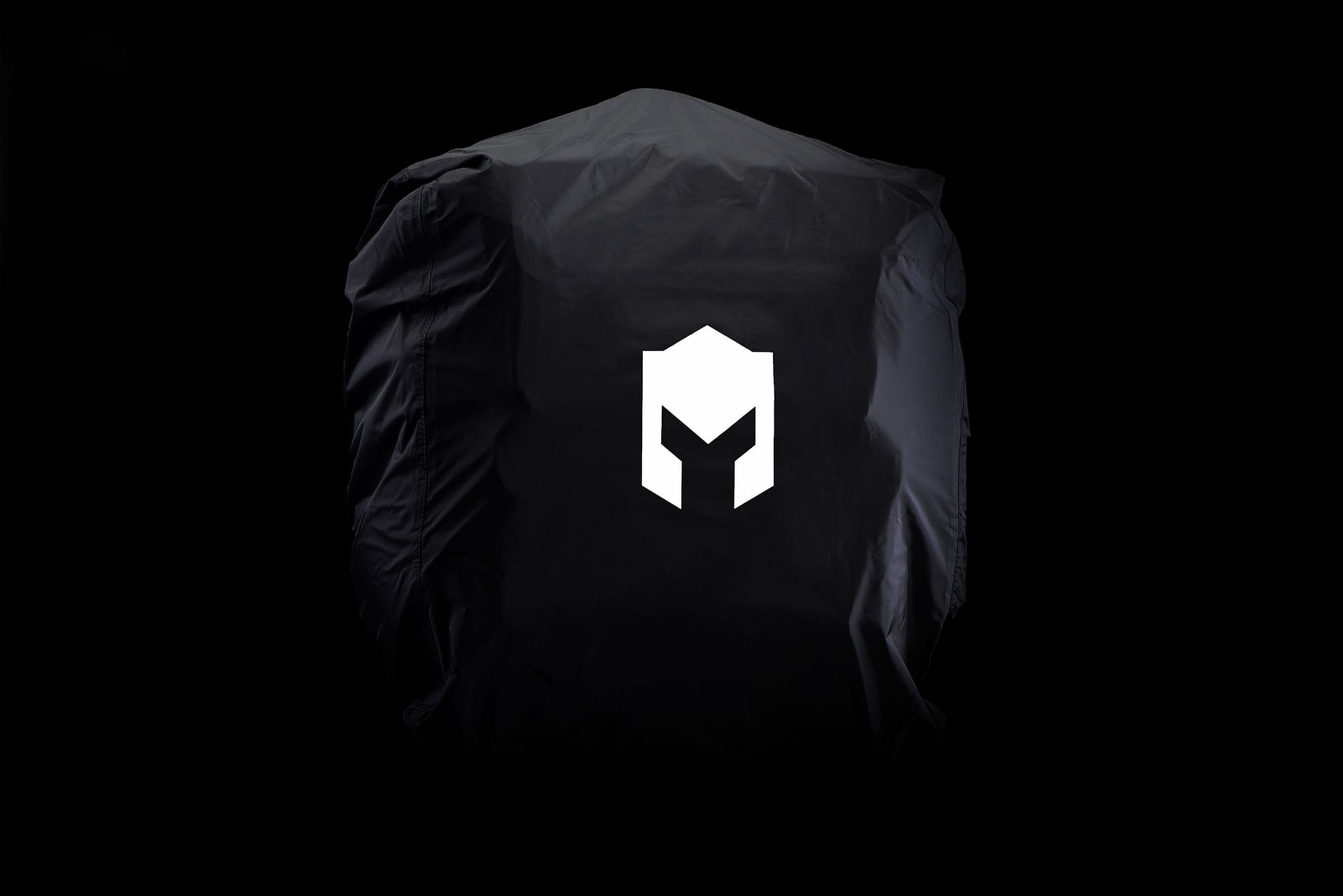 RESISTANT
Tough conditions, perfect solutions. A special bottom protection covers your backpack from every ground. Dirt, water, mud, nothing can enter your ATTACHADER.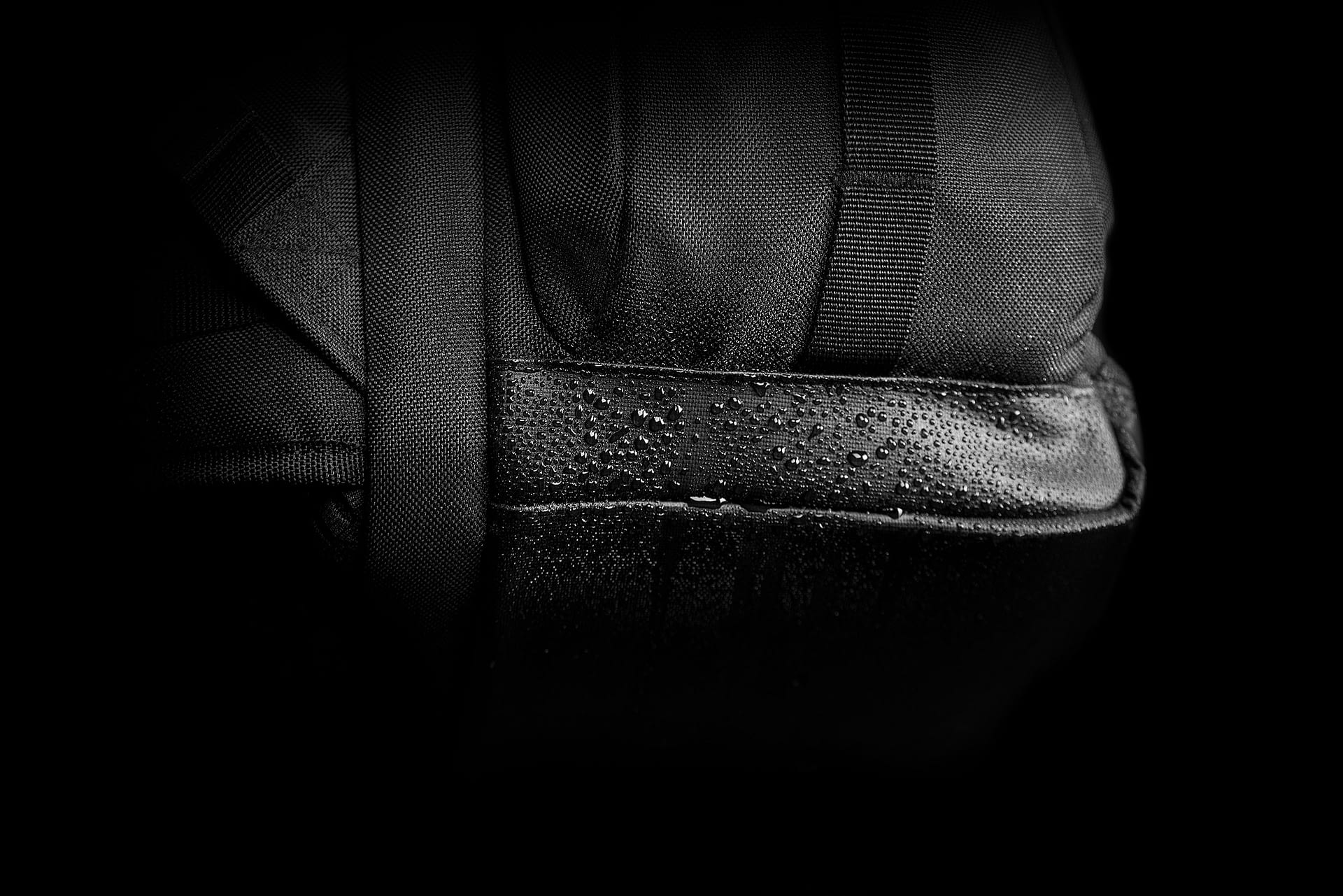 EVERYTHING BALANCED
Made for just you. The strap adjustment system allows you to perfectly adapt the ATTACHADER to your body. High quality buckels ensure maximum stability in combination with ideal comfort.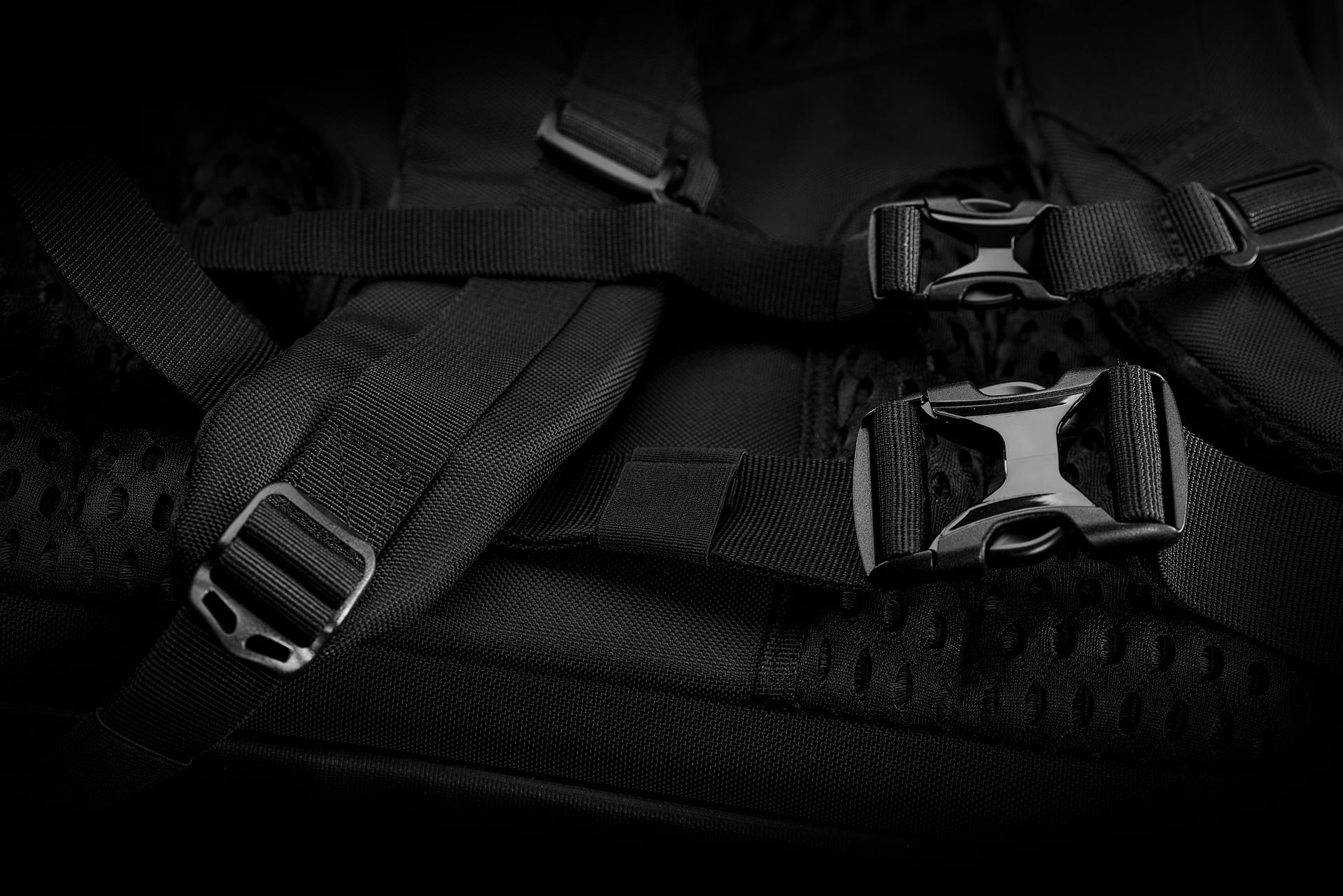 NO TRIP TOO LONG
Let the ATTACHADER become your second skin. Maximum comfort guaranteed with the high-quality mesh. The CTX AIR FLOW construction has been specifically developed to ensure high air circulation when wearing the backpack, so you'll keep cool during all your adventures.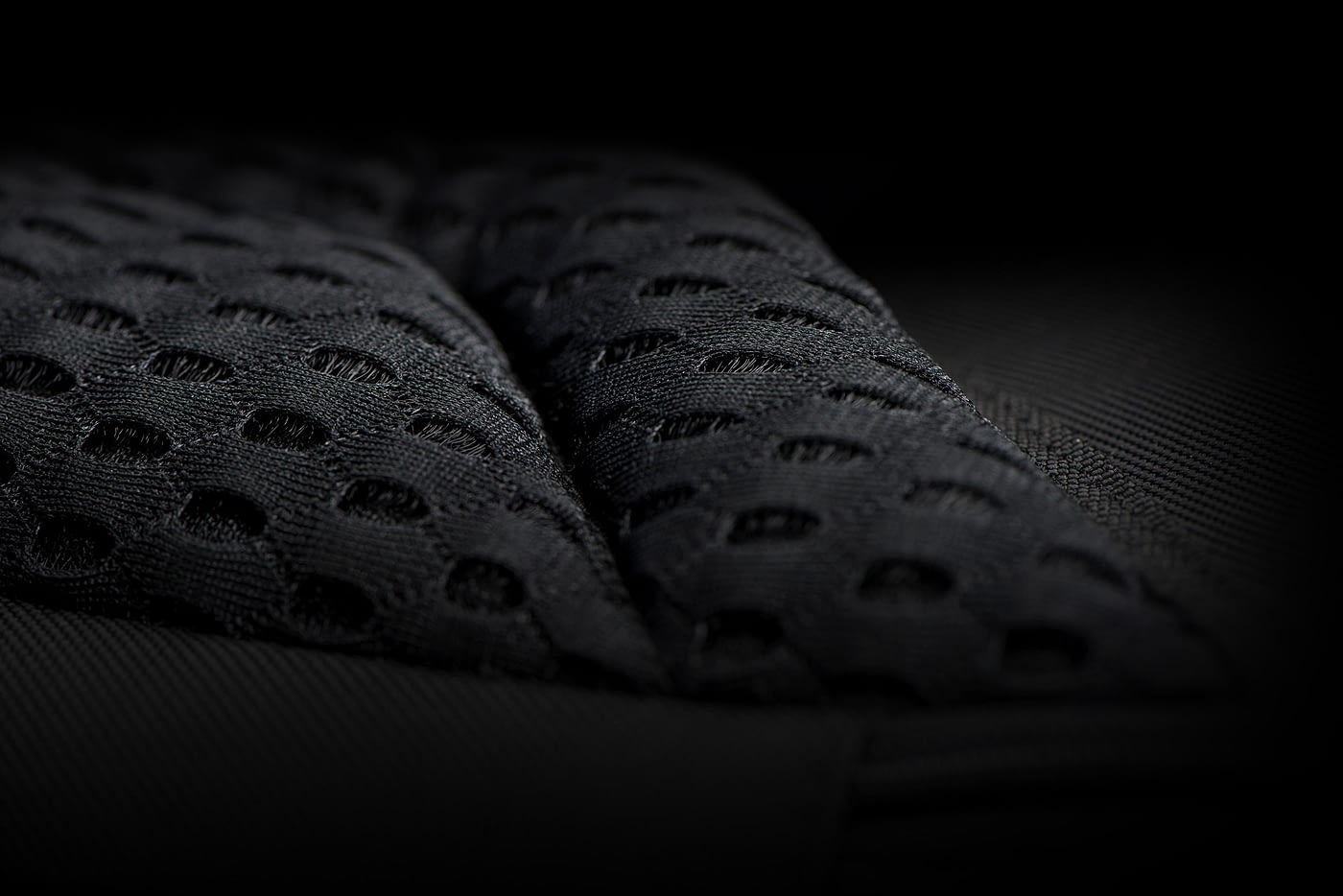 SHOW YOUR SUPPORT
Show the world the banner of your team, your crew, A big velcro area allows you to customize your ATTACHADER in any way. Let the world know who you are.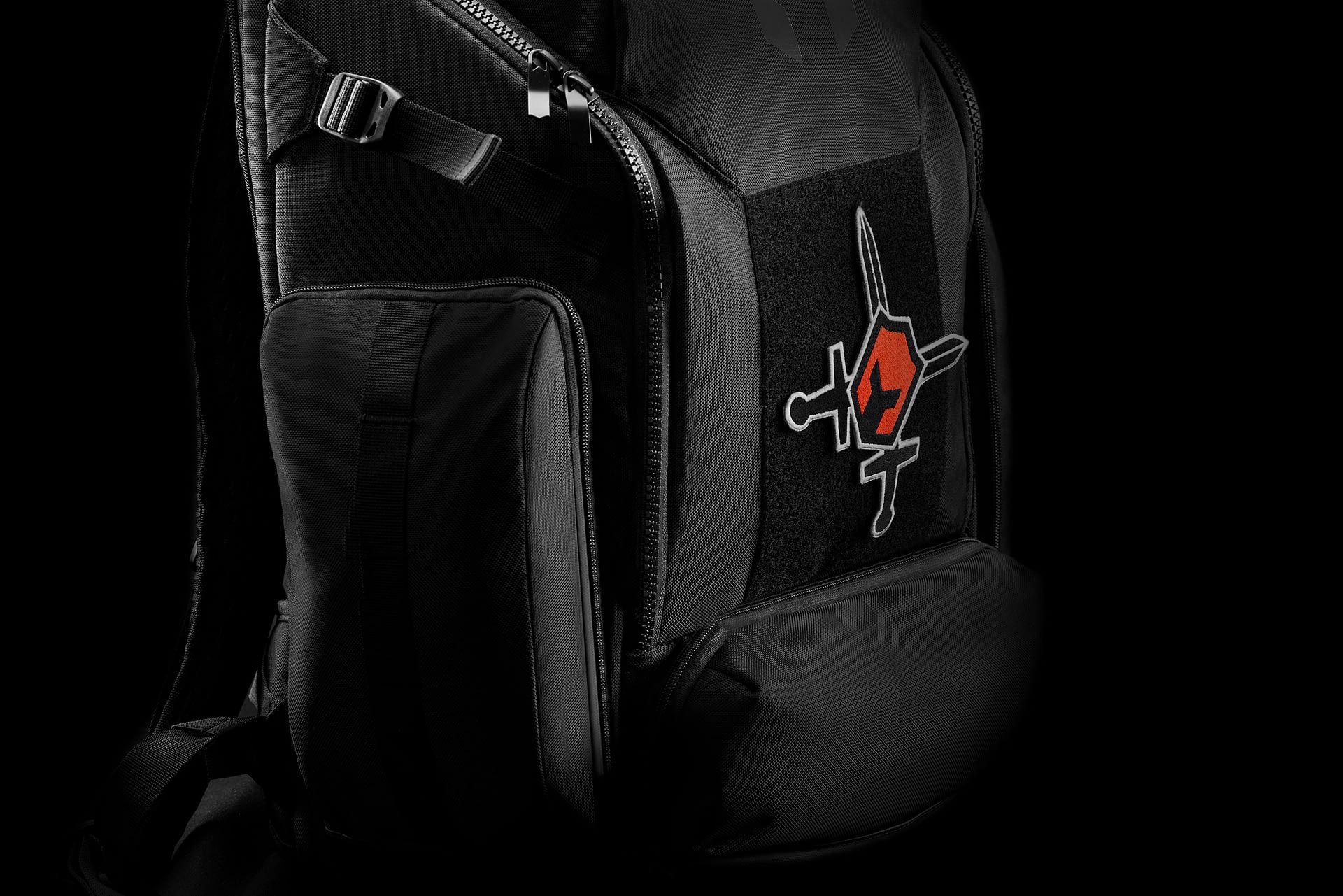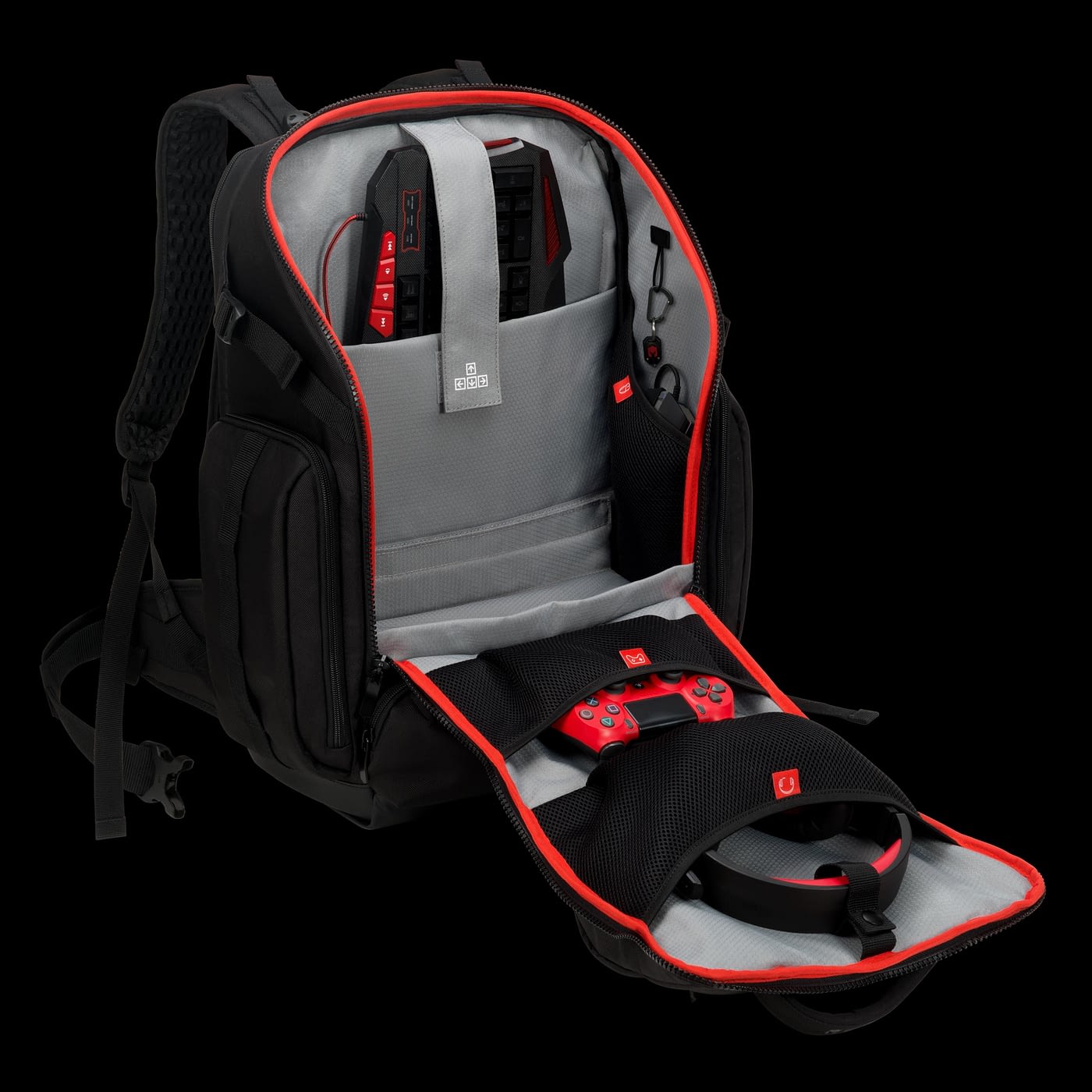 EARLY BIRD SPECIAL
149,00CHF inc. Tax
Making quick decisions brings multiple gains. Right here, right now. You save EUR 29.00 for the cool CATURIX headset case when buying a BIG limited edition backpack. But beware: only the first 50 buyers can profit. Your decision is required now. Go and get them.
Delivery time: Available from 01. August 2019
50 in stock
| | |
| --- | --- |
| SKU | CTRX-99 |
| Dimensions | 45 × 21 × 57 cm |
| Weight | 2.2 kg |
| Color | black |
| Material | 900D Polyester, PETSPUN™ |
| PET bottles used | 39 |
| Suitable for | |
| Volume | |
| Max. Dimensions Laptop | |
| Max. Dimensions Keyboard | |
| Max. Dimensions Headphones | |
| Max. Dimensions Mouse | |
| Max. Dimensions Controller | |
EARLY BIRD OFFER. 50 pcs only.
Free CATURIX Headset pouch in Value of EUR 29.00
First come, first serve
Can be personalised using patches (team, player name, status...)
CTRX Easy Access System for direct access to the main compartment
Specially labelled, lined compartments for headset, keyboard, mouse, controller (also perfect for T.A.C. audio controllers)
Separate compartment for all AC adapters, cables and other accessories
CATURIX Air Flow System ensures air circulation and optimal comfort when wearing the backpack
Ergonomic, padded, adjustable shoulder straps for high levels of comfort and better weight bearing
Adjustable chest strap, in height and width
Padded, adjustable hip belt
Compression straps on both sides
Spacious side pockets with workstation (removable key holder with carabiner, pen compartment etc.)
Additional front pocket for personal items (smartphone, sunglasses, cigarettes, ...)
The high-quality main fabrics are made of recycled PET bottles and provide best mechanical values
For perfect water restistance, an additional PU coating has been applied on the main material
The bottom ot the backpack is made of waterproof TPU material
Additional rain cover for perfect protection against water, with a reflective logo
High-quality YKK ® premium zips
Soft carry handle made from neoprene
LED torch for lighenting your next LAN party
Reflective logo for better night-time visibility
Light grey inner lining makes it easy to find all your equipment
SWISS LIFETIME WARRANTY
Always rely on CATURIX. Whatever happens,
we're there for you. A whole lifetime.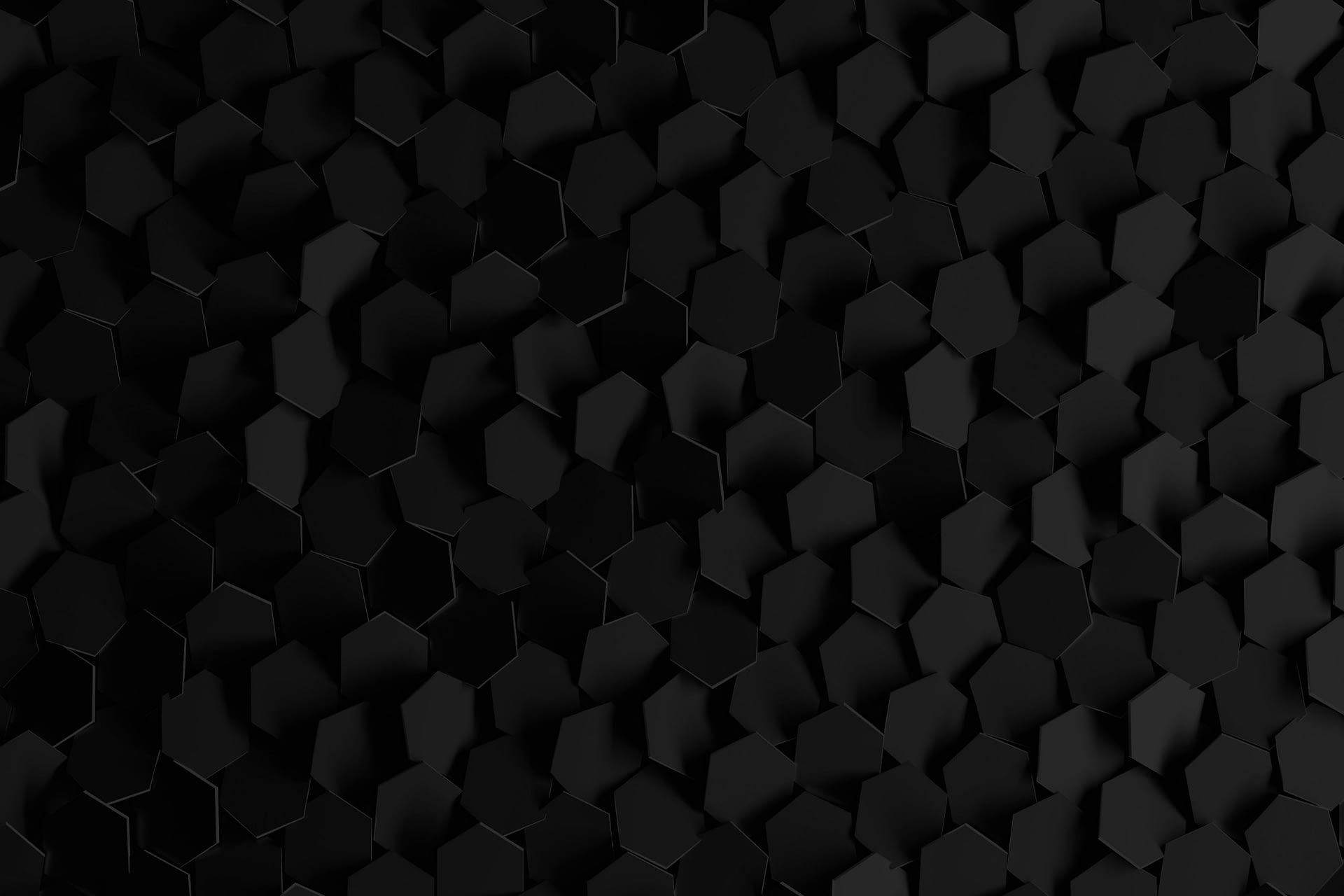 SUSTAINABILITY
We only got one world. Even the smallest things can make a change, like our enviromentally friendly bags.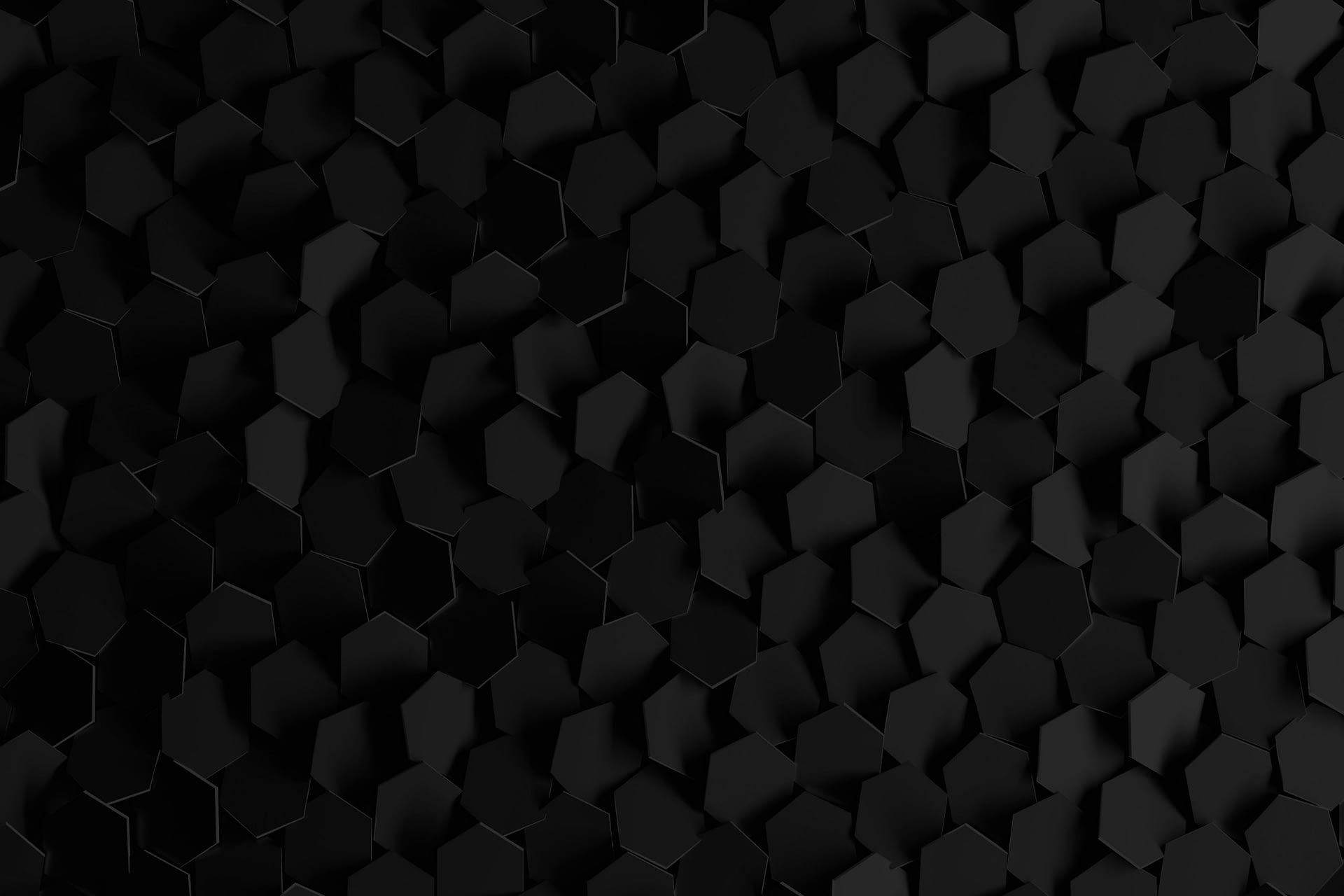 Reviews & Questions
---
Let us know what you think...