We have a new tribe member!
After a year like 2020 it is a great pleasure to announce my new partner PENTA 1860. Let's give them a hearty welcome to the tribe!
---
The PENTA story
In 2013 five organisations (Concordia Gaming, club diamondZ e.V., KomaCrew e.V., KD-Gaming e.V. and logiX e.V.) came together to establish PENTA Sports, which was renamed to PENTA at the beginning of 2019. But lets start at an earlier point of their story. In January 2014 they started to participate in different tournaments. After reaching the finals in the ESL Pro Series in League of Legends they slowly got some recognition. PENTA Sports really took off with their Counter Strike: Global Offensive (CS: GO) team in 2014 where they were the first ever German team that reached the K.O. phase of a Major Tournament. After that they had several roster changes and took home some more trophies and prizemoney with their CS: GO roster. Their latest CS: GO roster was signed by No Limit Gaming after winning the German Championship in the summer of 2020.
In 2016 and 2017 their Rainbow Six: Siege team took home several titles from the Pro League from the Electronic Sports League. After winning the Six Invitationals in Canada in 2018 the whole team was signed by G2 Esports and was replaced with the roster from Mock-it Esports. Their current roster is playing in the second season of the Ascension League.
In 2019 PENTA started a cooperation with the TSV 1860 Munich which is a local sports organisation. That cooperation brought forward PENTA 1860 where they compete in the titles League of Legends and FIFA. With their LoL team they took the first place in the 1st Division of the Prime League three times in a row. At the end of 2020 they were able to qualify for the Pro Division and already had their first games of the new season.
Since 2019 they also have PENTA BCON which is a team specially for players with a disability. With that team they show real inclusion in esports.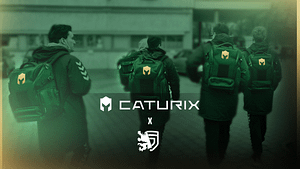 ---
Why PENTA 1860
PENTA 1860 is a well know team in Germany and a very strong one. I want to support them on their way to the top and they already have shown that they are more than capable to compete on these levels. They are very ambitious and push themselves to become better and compete against stronger teams to improve their skills. These are some of the values I share with them and one of the reasons why I want to support them on their way to become the best.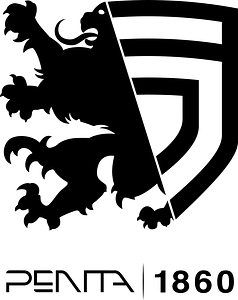 ---
There are more plans we have together that are about to start. But I cannot tell you yet what they are, just that they are going to be really great. I am very excited to show them to you as soon as they are ready! So stay tuned and in the meantime go check out the socials of PENTA 1860 and leave them a follow!
At last I have just one thing to say: Stay healthy and safe and keep your head in the game!
One tribe. One passion.
Your CATURIX.